Implants Abroad & Dental Travel Germany
Medical therapies and dental treatment in Germany
If you are looking for dental implants abroad BERLIN-KLINIK is the first choice in experience, quality and natural beauty. BERLIN-KLINIK international Dental Clinic and Hospital wants to serve patients from abroad who are seeking for best medical treatment and best dental treatment in Germany. Inpatient treatment as well as Outpatient treatment and therapies. Satisfaction and best possible outcome – through medical treatment, through care and support services, as well as through the level of comfort and information. For the most comfortable management of your Medical Travel to Germany or your Dental Travel to Germany we provide the services of our International Office for patients from abroad. Health is becoming increasingly important, on a professional as well as a private level. Especially we experience increasing numbers of demanding foreigners looking for dental implants abroad. Health is much more than just the absence of illness. It is the prerequisite for the ability to achieve motivation and quality of life. The best possible health is therefore crucial and of vital interest. To support and assist you, we have developed special health checkups to achieve optimal and sustainable health through a systematic promotion of your health. At BERLIN-KLINIK international hospital, you will be examined by our specialists in a discrete and relaxed atmosphere. All of our check-up programs offer far more than just preventive care: They include meaningfully structured diagnostic tests using the latest techniques, providing you with the confidence that you are doing everything for your health. Dental treatment in Berlin at its best!
Highest quality standards
BERLIN-KLINIK International Hospital and Dental Clinic offers to you certified german medical performance, outstanding qualified Teams and a comfortable and pleasant Environment which meets the needs of patients from abroad. Our aim is adherence to the highest german and european quality standards of medical therapies and dental treatments and an on-going commitment to further development of these standards.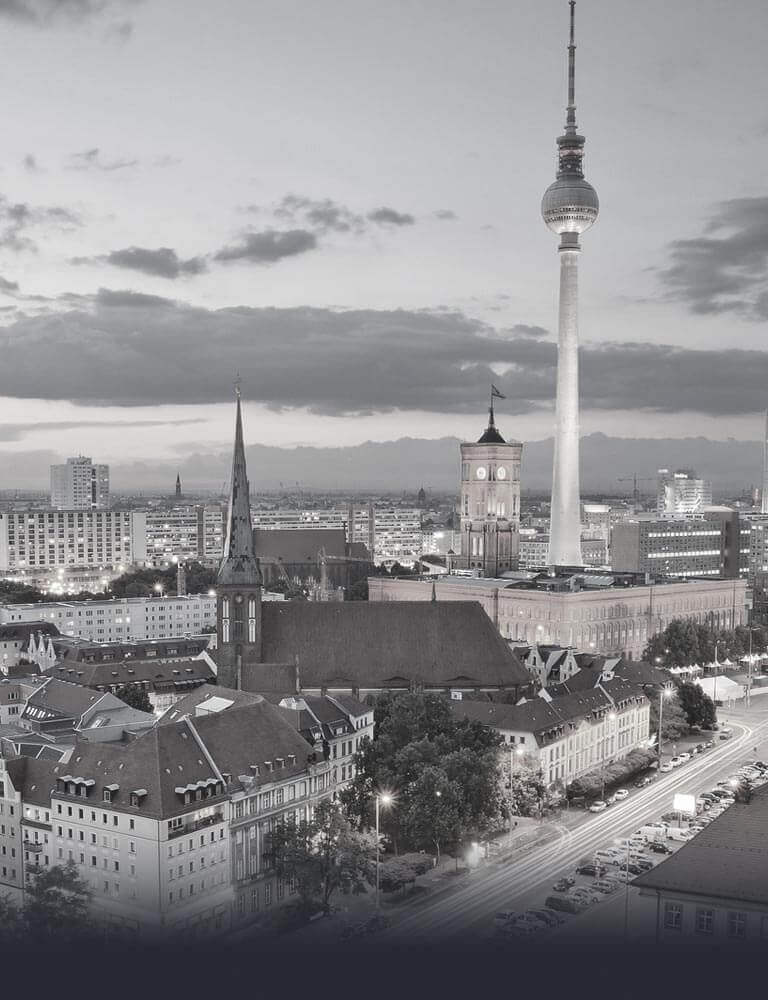 International Office for your dental tourism
The expression dental tourism refers to travelling to another country to become dental care. A synonym may be the phrase dental travel. Generally patients look for a specialist in another country for s significant treatment like dental operations, periodontal diseases, the insertion of dental implants abroad, full ceramic dental crowns and dental bridges, aesthetic treatment or full ceramic dental veneers. Sometimes patients combine treatments with tourism, but BERLIN-KLINIK always recommend patients to prioritise the medical aspect which implies maximum compliance to the doctors advices, postoperative rest and a calm Environment. BERLIN-KLINIK International Office helps foreign patients to get the right therapy proposals. High satisfaction of patients and best possible medical outcome is the goal of BERLIN-KLINIK international hopspital and dental clinic. This is specifically valid for the dental implants and denthal prosthetic provision and care in the BERLIN-KLINIK international dental hospital. Full reconstruction of teeth and jaw through dental implants and immediate implants under general anaesthesia are routinely offered also to international patients. BERLIN-KLINIK medics offers complete accommodation and service packages to its international patients. This includes the invitation for medical therapy to the respective embassy/consulate of the home country, airport transfers, and experienced translators.
Criteria for a successful medical and dental treatment abroad
3 main criteria are particularly important for your best possible outcome: 1.The skills and experience of the dentist and their assistants in the meaning of the number of operations/year. The more the dentist operates, the more experience they acquire and the better the result. For dental implants, choose a dentist who really specialises in this area and for whom it is not only an activity on the side. 2.The Quality of location and the quality of typical patients oft he Medical Director in the meaning of entitlement and social position of typical patients of the Hospital. A doctor who is treating a lot of people with low cost and low quality treatment may have good skills, but why does he only treat people from lower social level? Most of patients who travel far to find the best doctor want to be treated like maximal demanding patients! 3.The materials to be used in the Hospital. Certain implants and crowns for example are much more expensive than others as they are of lower quality. Do not compromise on material! BERLIN-KLINIK only recommends the use of highest quality implants from scientifically and clinically proven brands. The material used for a dental operation or an implant, and also for bridges and crowns has an impact on aesthetics, biocompetitivity and durability and also on the price! Discussing with your dentist, be careful when comparing different quotes because a international recogniced doctor who uses only top-of-the-range materials like high grade titanium, gold, ceramics or zirconoxyd is often more expensive than ist normal class competitors who use normal quality or lower quality materials. Even if they offer a "holiday" Treatment and if someone pays them a tv advertisement. A medical Treatment, especially a dental Treatment is never a "Holiday". But with our 10 year international patients-experience and profession we will make it the most comfortable possible.
Cheapest offer never is the best quality offer
The most expensive treatment offer must not be the best quality offer – but the cheapest offer definitely NEVER is the best quality offer. In a country were nothing world known is produced and were quality levels generally are not high, how should there be a high quality dental treatment? In countries were people often go to buy cheaper or spend a cheap holiday, were people work for less money, it is not very likely that especially the medical treatment should be of highest quality.