Contact us
International Office BERLIN-KLINIK Germany/Russia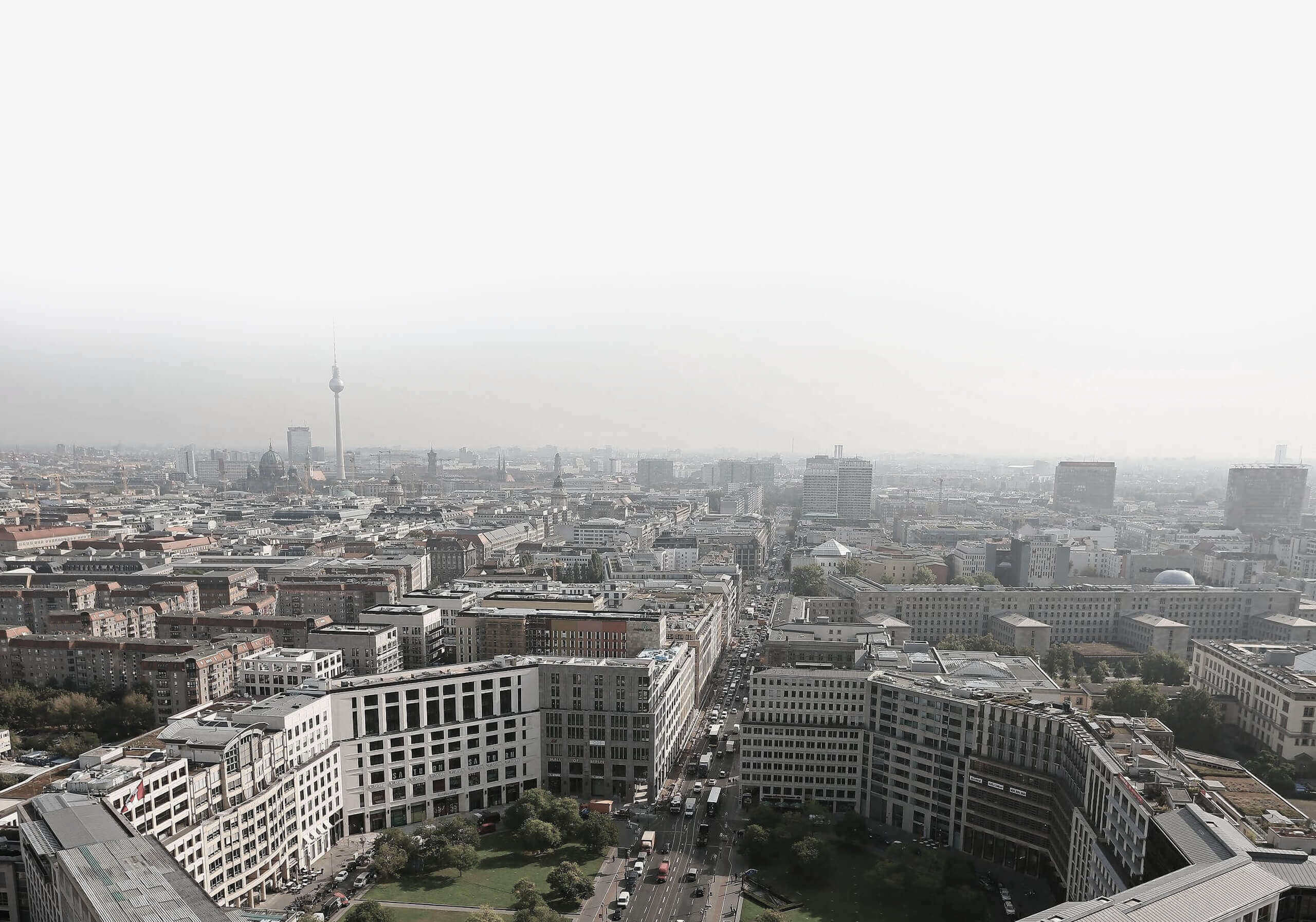 How to find BERLIN-KLINIK International Hospital
BERLIN-KLINIK location
To find BERLIN-KLINIK International Hospital and Dental Clinic is easy because we are located at Leipziger Platz 3 BERLIN MITTE.
With Car
Driving from Potsdamer Platz towards Alexanderplatz, BERLIN-KLINIK is located in a building with a dark glass front on the right hand side of the street. And right handed just next to DEUTSCHER BUNDESRAT the German Federal Assembly. BERLIN-KLINIK is diagonally opposite to the Mall of Berlin. It is NOT at the same side of the Leipziger Platz than the Mall of Berlin. You have to cross Leipziger Strasse and find the black glass covered building of BERLIN-KLINIK International Hospital right Hand of Dalí-Museum, Dalí-Berlin. BERLIN-KLINIK is located above the Cultural Center of the Republic of South Korea. The Koreanisches Kulturzentrum is located 1st floor in the same building. Please leave your car in the Potsdamer Platz Underground Car Park or the parking area of the Mall of Berlin.
Public Transport
BERLIN-KLINIK can be comfortably reached by public transport. All stops of regional trains, tube, overland trains and buses are within immediate reach directly at tube there or BAHNHOF POTSDAMER PLATZ:
| | |
| --- | --- |
| | Â U-Bahn:Â U2 – Entrance located in front of the Potsdamer Platz Station; |
| | Â S-Bahn:Â S1, S2, S25 – Station: Potsdamer Platz; |
| | Â Deutsche Bahn:Â RE3, RE4, RE5 – Station: Berlin Potsdamer Platz; |
  More information can be found at BVG, S-Bahn or Verkehrsverbund Berlin Brandenburg.
Special Protection
In case of arrival with a special protection vehicle or personal safety escort, please inform us before for your own comfort and security.
Partner Hotels
VIP Medicine BERLIN-KLINIK international hospital: Discrete and safe
The BERLIN-KLINIK dental hospital Leipziger Platz is fulfilling many safety requirements. The BERLIN-KLINIK has CCTV and a separate security service. We will upon request arrange for you to be directed immediately from the lower parking floors to our rooms. Special security or personal security, potentially your accompanying personal security, is handled straightforwardly and elegantly. Optimized tracks and safety upon arrival and departure are ensured. Your safety interests are taken seriously as much as your wish for health and beauty. VIP Hospital stay in Berlin can be arranged for you by our International Office. BERLIN-KLINIK Team will arrange all formalities for you. We have a separate waiting area for you and your companion. You will only be in contact with your preferred personal. On your preferred treatment day, our team will be at available for you during al treatment time. We will make your wishes a reality consistently and efficiently on the highest level – no matter how comprehensive. Talk to the the Medical Director and Chief Physician Prof. Dr. Dr. Schermer directly: chefarzt@berlin-klinik.de
The Mandala Hotel and BERLIN-KLINIK international hospital
Our new partner The Mandala Hotel is located in prime location, yet quiet and secluded, centrally on Potsdamer Platz and only five walking minutes from BERLIN-KLINIK for dental Implants. In 157 light-infused studios and suites you will not only stay over night but live in privately managed luxury accommodation in which you can feel at home or enjoy the service offerings of a luxury hotel – for months, weeks or only a day. The rooms convince through their space and facilities. All rooms dispose of large bathrooms, a light working space with telephone, answer machine and wifi-internet connection. Feel at home with a well equipped kitchenette, a walk-in closet, a TV, radio and CD-player – upon request with a private balcony. In the Michelin starred restaurant FACIL you will experience the lightness of being. The combination of highest culinary art, welcoming professional service, and of modernity and understatement will lead to a culinary adventure in the heart of Berlin. The restaurant FACIL will serve also the BERLIN-KLINIK patients during their stay at BERLIN-KLINIK. As a patient or partner of BERLIN-KLINIK you can reserve at special conditions under the telephone number +49 (0) 30 5900 5 12 75 or via email to reservations@themandala.de. The QIU Lounge is a refuge for businesspeople during the day and a romping place for demanding night owls. The prized ONO Spa on the 11th floor lets you recharge your batteries from the buzz of the city and find tranquillity. The modern fitness equipment, the saunas, the sun beds and a first-class massage menu lead to an all-round sense of wellbeing. The breathtaking view over the roofs of Berlin leads to pure relaxation.
The Ritz Carlton Berlin and BERLIN-KLINIK international hospital
Not only for our official VIPs, but also for all our patients staying in Berlin the BERLIN-KLINIK dental Clinic offers special conditions in cooperation with The Ritz Carlton Berlin. The Ritz Carlton Berlin accommodates international guests and foreign patients of the BERLIN-KLINIK Leipziger Platz. The Ritz Carlton Berlin is situated directly next to the Sony Centre and the Leipziger Platz as part of the Beisheim Centre. It is a modern, international 5-star luxury hotel in the tradition of American Art-Deco houses. The elegant grand-hotel, in the new centre of the capital, directly opposite the BERLIN-KLINIK for Implants at Leipziger Platz offers all comforts of the 21st century in an attractive environment that reflects history and cultural diversity. The rooms offer impressive views of the Potsdamer Platz with its buzz of activity or the close-by Tiergarten, Berlin's largest park. The amalgamation of old and new in the ambience of an authentic French Brasserie is perfectly achieved in the Desbrosses. Guests can enjoy French Cuisine in an intricately decorated yet uncomplicated atmosphere. Personal Service of The Ritz-Carlton Club for BERLIN-KLINIK international patients: On the 10th floor you will find our Ritz-Carlton Club in which a Club-Concierge will anticipate your every with. Enjoy personal service and absolute privacy. Here you can find daily four meal presentations consisting of breakfast and lunch buffet as well as a cake buffet in the afternoon, a comprehensive dinner menu and from 6pm onwards a chocolate-fondue with fruits to finish. Additional services include newspapers and magazines at your disposal as well as an iPad and Mac computer with Internet access. Further, guests can get pampered in the exclusive Wellness-area La Prairie Boutique Spa in the Ritz-Carlton Berlin. Here you can find the most extraordinary beauty treatments of the world.